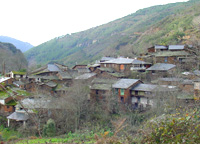 This section contains the detailed list of population groups existing to 1 January in each municipality including their codes and population referring to that date.
It is obtained from the update of the population groups carried out by town councils in their municipalities and which - in agreement with current legislation - are communicated to the INE at least once a year.
These groups have been calculated based on population figures from the annual revision of the municipal registers which are declared official by the Government at the INEs recommendation, with a favourable report from the registration council by means of Royal Decree.
It must be pointed out that up to 2002, for some municipalities the INE has not had the corresponding register files available, due to which for these municipalities, the population has not been obtained below the municipal level.