Updated: 29th November 2011
ESSnet Data Integration Workshop
Madrid 24-25 November 2011
Welcome to the ESSnet Data Integration Workshop, welcome to Madrid!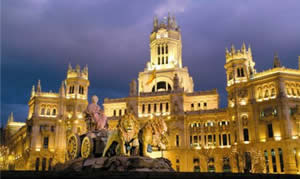 The ESSnet on Data Integration (ESSnet - DI) is a two-year project partially funded by Eurostat and going to be active from January 2010 to December 2011. The institutions involved in the project are ISTAT (Italy, coordinator), INE (Spain), GUS (Poland), CBS (The Netherlands), SSB (Norway), and SFSO (Switzerland).
An overview of the activities in this ESSnet can be found at the ESSnet portal and the Eurostat website and, as a continuation of the former CENEX – ISAD (Integration of Surveys and Administrative Data); additional information on its achievements can be found at the project webpage, http://cenex-isad.istat.it.
One of the project activities is the Workshop on Data Integration, to be held in Madrid, 24-25 November 2011. This workshop will disseminate the results of the ESSnet DI project. Furthermore, it will be a first forum of national experts in the ESS NSIs on the topic. The workshop is restricted to a maximum of 80 invited attendees.
The workshop will discuss mainly the areas of interest of the ESSnet project:
Record Linkage methodologies, applications, software tools and case studies.
Statistical Matching methodologies, applications, software tools and case studies.
Micro Integration methodological developments and applications.
The following professors, leading researchers in the above mentioned areas, will attend the workshop: William E. Winkler, Manuela Lenk, Elżbieta Gołata, Pier Luigi Conti and Brunero Liseo.