Letter of Services of the National Statistics Institute for the 2014-2017 period
The Letter of Services of the National Statistics Institute has been passed, via the Resolution dated 4 September 2014, of the Subsecretariat of the Ministry of Economy and Competitiveness.Official State Gazette of 18 September 2014.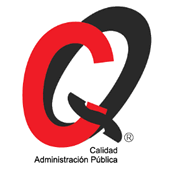 The National Statistics Institute establishes, among its public service objectives, meeting the highest standards of quality in the compilation of the official statistics for which it is responsible, fostering the dissemination of the corresponding results as quickly and efficiently as possible; at all times ensuring respect for the principle of statistical secrecy, easy access to services and the ongoing improvement of the conditions under which they are rendered.
This List of Services serves for the INE to inform citizens of the services that it provides, and to publicly declare its commitment to quality pursued in the rendering of said services.
Letter of Services of the INE, brochure version